Love Badly Album Reviews 07/2018.  Love Badly released 07/13/2018. Click the links for a complete review
http://ventsmagazine.com/2018/07/17/the-jackstones-release-new-album-love-badly/
I don't know for certain whether or not they were trying to design their own progressive concept album or not, but the cohesiveness of this set of songs is something that I feel like every band, country or straight rock for that matter, really dreams about creating when they first step into the studio to hammer out a full length album. Love Badly is a follow up to their highly praised debut What Brings You Here, and anyone who was impressed by their first effort will be absolutely blown away by what the guys have in store for us this time around...Heather Savage
https://stereostickman.com/reviews/the-jackstones-love-badly/
Their new record Love Badly is one of several albums that I've dubbed worthy of inclusion to my post-21st century pop groundbreakers circle, and actually the first to represent the country genre. I've never considered myself to be all that much of a country music fan, but Love Badly isn't your typical country record, and The Jackstones are far from your typical country band...Trace Whittaker
http://www.indiemusicreview.com/album-reviews/the-jackstones-love-badly
I've always hated sophomore records. If you had a really excellent debut, like The Jackstones did in What Brings You Here, it's really easy to fall apart on your second offering, just because of the grandiose nature of your first one. That isn't the case with Love Badly. Instead of going backwards, The Jackstones are ripping forward at full speed, allowing their rock-influenced approach to country to expand and gain momentum of its own on this record, which sees the band refusing to back down from their now trademark daring persona... Gwen Waggoner
https://indiebandguru.com/the-jackstones-love-badly/
Instead of beating around the bush like a lot of other alternative country bands who have had a hard time developing their prose beyond soliloquies and dated ironies that didn't even work the first time around, The Jackstones spike us some stiff lyrics that evoke imagery of late night whiskey drinking, kicking back good times, honoring a sense of self and remaining true to ones' identity. And the music – let's just say that these cats didn't hold back when it came to shelling out huge riffs and killer leads like none I've heard in country for a long time now...John Mccall
http://nodepression.com/album-review/jackstones-release-new-album
If Love Badly gives us an idea of the direction that The Jackstones are going in, alternative country artists are going to have their work cut out for them in trying to keep up with this band's ever ascending standards in both composition and production. 2018 still technically has five calendar months left, but I'll go ahead and take a chance in endorsing this album as my choice for breakthrough record of the year. It's a new era in music, and The Jackstones are telling us in Love Badly that they plan to be a big part of it...Mindy McCall
http://www.theindiesource.com/cnt/2968/The-Jackstones-are-back--l/
"Ball of Thread," one of my favorite moments from the album, is an old school roots rock ballad that shimmers like colored glass catching the sun just right, and its freeform arrangement is much more experimental and rollicking than what country fans have come to consider the norm. It's an excellent demonstration of how The Jackstones combine influences that span the entirety of the American songbook and condense them into a straight forward sound that is a lot more fun and free spirited than anything on Top 40 radio right now...Anne Hollister
http://gashouseradio.com/2018/07/the-jackstones-love-badly/
...this is a record that holds its own creatively and rhythmically, and that you would be hard pressed to find any country band that is making as thought provoking music as what can be found on Love Badly. Getting to write about this record was undeniably a privilege, but honestly, it's knowing that this band has got so much love to give their listeners that is really the most exciting thing about The Jackstones and their irresistibly groovy body of work...Sebastian Cole
http://mobangeles.com/the-jackstones-release-love-badly/
Love Badly is a pretty airy, nimble record that moves with grace from song to song without any breaks or chop to shift the momentum away from the band and their grooves. While they could have broken this into two separate extended plays and allowed the songs to breathe a little bit more, the twelve tracks here still work as a really smart collection of songs that play off of each other well and don't just repeat the same four bars played in different fashions. "Cowboy Life," for example, has all of the muscle and grit of a southern rock standard, while "Obstacle Course" is a hard driving country rock song that leaves Nashville guitar slingers in the dust with its sexy Californian sting...Michael Rand
https://indieshark.com/music-reviews/the-jacksontes-love-badly-lp/
Love Badly has got to be the least commercially influenced collection of formidable pop songs that I've heard in 2018 (and honestly, probably 2017 too), and there's a lot of reason to believe that this could just be the beginning for this San Diego based band. Having only released two albums, there is still so much ground left for The Jackstones to cover as a group on and off the road, and this record could mark their official entrance into the primetime if it keeps garnering the attention and praise that it is at the moment...Mark Druery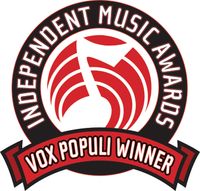 THE 14TH ANNUAL
INDEPENDENT MUSIC AWARDS
VOX POP WINNERS ANNOUNCEDFan Favorites Differ From Judges
By 80%San Diego's own The Jackstones
Joins
Megan Slankard, We Were Superheroes, Brad Lee Schroeder, Jazzation & Celso Salim Band
As a Fan Favorite in The 14th IMAs 
February 24, 2016 –
The Independent Music Awards
(The IMAs) today announced the results of The IMA 14 Vox Pop poll, the fan-determined portion of the prestigious international program for independent artists and releases. This year's 'Voice of the People' favorites differed from the judge determined winners by a margin of more than 80%.   
Fan favorites including
Megan Slankard
,
We Were Superheroes
,
Brad Lee Schroeder
,
Jazzation
,
Celso Salim Band
and
The Jackstones
are among this year's Winners not selected by the Artist and Industry judging panelists which included
Amanda Palmer, Kenny Wayne Shepherd, Lila Downs, Chris
&
Oliver Wood
(The Wood Brothers),
Lunice, Jane Monheit, Suzanne Vega, Meshell Ndegeocello
,
Melissa Auf der Maur, Sharon Jones, Shelby Lynn, Anthony DeCurtis
(Rolling Stone Magazine),
Terry McBride
(Nettwerk Records) and
Jason Olaine
(Jazz At Lincoln Center) among many others. 
Vox Pop voting began in March 2015, when more than 400 nominated self-released & indie label Music, Video, and Visual Arts projects from around the world were announced. To date, nearly 500,000 fans have championed their favorite established artists and rising stars in The IMAs Vox Pop poll. 
Click here
to see the complete list of the Vox Pop 14 winners. 
"What makes a work of art a winner? It's simple - someone has to love it," said Martin Folkman, Executive Director of The Independent Music Awards. "The discrepancy between Judge selected winners and Fan favorites illustrates that not only is art subjective - but how critical fan support is to any artist's success. Ultimately, The Independent Music Awards is not about winners and losers. It exists to help exceptional independent artists and releases find new supporters - both in the industry and among music consumers. This way everyone wins. And why new features added to The 15th IMAs will help Artists connect with fans from the moment they enter their new Song & Video projects," Folkman said. 
Artistry Has Its Awards
Now in its 15th year, The influential Independent Music Awards connects top-ranked self-released and indie label artists and releases to new performance, promotion and distribution opportunities. The IMA's active support place winners and nominees in front of millions of  industry decision makers and music consumers around the world. 
Album, Song, EP, Producer, Video & Design submissions for The 15th Annual IMAs are now being accepted at 
www.IndependentMusicAwards.com
Winners of The 15th Independent Music Awards will be announced from the stage at The IMAs first day-long live gala from Lincoln Center for the Performing Arts in New York City on November 12, 2016. 
04/2015
When a band bills itself as New Arena Country Rock, like the Jackstones do, it's clear they are trying to cover all the bases. They've been around for over a decade and boast members that are baby boomers and veteran players: Andy Machin (vocals, lead guitar), Rick Lorenzini (vocals, keyboards, guitar), Bjorn DeBoer (bass), and George Nelms (drums). Machin's a producer at Big Rock Studios in Escondido and is on the sleeves of some very well-regarded local albums; Lorenzini has released solo music and is a founding Jackstone who shares the writing and singing spotlight on the band's new disc, What Brings You Here.
Since well before the century's turn, younger-generation country crossover artists started glossing and rocking up their sound, dumping much of the country vibe and instruments, so the new country the Jackstones shoot for is more straight ahead rock, with themes in a few tunes that have a country feel. No problem: their guitar/key classic/arena rock draws from bands like Tom Petty and the Heartbreakers and the Wallflowers and it is infectious. Opening the 13-track platter of originals with nifty rocker "Breaking Me Down," the strengths are there: tight, layered guitars grinding, good vocal interplay with Machin in the lead slot, and plenty of harmony help from Lorenzini. The guys add some lyrical fun to make the tune jump even higher, "She's a girl who demands respect/ I believe it 'cause it's tattooed on her neck."
"What's Wrong With Girls" works a strong power-chord hook to motor through a quirky litany about the mysteries of trying to figure out how women think. Next up is a highlight: "She Dyed It Red," a catchy, radio-ready rocker with some country blood about a woman hitting her stride in her middle years; she walks on her hubby and dyes her wedding gown, since "It's still a damn good dress, so she dyed it red." The guys are back to punching the beat on "Waiting In a Line," which is another superbly arranged rocker.
This album has no slow tunes, no romance ballads, few softer moments in its nearly 53 minutes, but – strangely – these aren't really missed. While a rocker or two might get lost in the shuffle, the program holds up pretty well; it rocks and doesn't get old.
"Range of Motion" is the disc's best track, with the most unusual riff and interesting licks on the CD. It's a series of marvelously catchy guitar and vocal hooks that weave around each other in surprising ways, a bit out of the standard, by-the-numbers rocker toolbox and all the better for it. "Let's Pull Over" sounds so much like an outtake from a Jackson Browne album it is uncanny, while 11 tracks into the program is another buried jewel: "Where You Were Made." This one percolates with floating key and guitar figures on each side and nice, full harmonies as Lorenzini sings farewell to a lover, looking backward after a lifetime together.
The Jackstones' What Brings You Here is a must-have disc for anyone who wants to hear good, memorable music with a rock beat, regardless of genre.
www.facebook.com/TheJackstones

Frank Kocher, San Diego Troubadour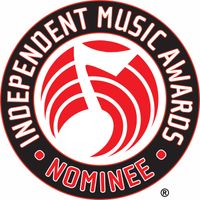 FOR IMMEDIATE RELEASE:
The Jackstones Are Among 400 Of The Year's Most Exceptional Artists & Releases Nominated In
The 14th Independent Music Awards
The Jackstones, Antigone Rising, Oran Etkin, Bent Knee, Dawn Landes, Buddy Mondlock, Team Me, Sleepy Time Banjo Boys, Elizabeth Mitchell, Highasakite, Pompeya, Pascuala Ilabaca y Fauna, and Radio Radio Are Among The 14th Independent Music Awards Nominees
March 26, 2015
– The Hard Rocking, New Country band,
The Jackstones
, from San Diego, California was named by Music Resource Group (MRG) as a Nominee of The 14th Independent Music Awards (The IMAs), the influential awards program for independent artists and releases. Independent Music Awards nominations in more than 80 Album, Song, EP, Music Producer, Music Video and Design categories were announced for self-released and independent label artists from Australia, Belgium, Brazil, China, Croatia, Czech Republic, Canada, Colombia, England, Finland, France, Germany, Iceland, India, Israel, Japan, Latvia, Mali, Norway, Peru, Portugal, Russia, Scotland, South Africa, South Korea, Spain, Taiwan, United States and Tibet.. 
The eclectic mix of established and rising talent nominated in The 14th IMAs were culled from thousands of submissions that were released during the program's eligibility period, between June, 2013 thru December 2014. Nominated along with
The Jackstones
are a diverse group of recording artists including
Garland Jeffreys, Bent Knee, Oran Etkin, Dawn Landes, Antigone Rising, Flaco Jiménez & Max Baca, Buddy Mondlock, Edie Carey & Sarah Sample, Asylum Street Spankers, Alexandre Désilets, Dead Obies, Sleepy Man Banjo Boys, Dawn Landes, Highasakite, The Amigos, Team Me, Rachael Sage, Pompeya, Eden Brent, Pascuala Ilabaca y Fauna, Radio Radio and Elizabeth Mitchell
and others.
Winners will be determined by a panel of influential artist and industry judges including Sharon Jones, Raul Midón, Amanda Palmer, Lunice, Suzanne Vega, Meshell Ndegeocello, Kenny Wayne Shepherd, Jane Monheit, Arturo Sandoval, Melissa Auf der Maur, Shelby Lynne, "Weird Al" Yankovic, Lila Downs, Chris Wood & Oliver Wood (The Wood Brothers), Judy Collins, Bernie Worrell, Dennis Diken (The Smithereens), Adam Agee (Stellar Kart), Nathan Currin (Family Force 5), Deon Rexroat (Anberlin), Jonathan Steingard (Hawk Nelson), Terry McBride, (Nettwerk Music Group), Bob Ludwig (Gateway Mastering), Anthony DeCurtis (Rolling Stone), Benji Rogers (PledgeMusic), as well as numerous talent buyers from high profile showcase platforms and performance venues throughout the world.  
Fans Choose Best Music, Video & Designs at IMA Vox Pop Poll
In addition to the Winners selected by the Artist & Industry judges, music fans from around the world have until
Friday, July 31, 2015
to vote for their favorite Nominees at
The Vox Pop Jukebox
, the fan-determined portion of The IMAs.
IMA Winners will be promoted to more than 1 Billion music fans via online & broadcast promotions, performance and distribution opportunities. Details and complete list of Nominees and Judges available at:
TheIndependentMusicAwards.com
When asked about the nomination, here is what
The Jackstones
had to say: 
This nomination is truly an honor for us and we are delighted to be listed among the other fine musicians, singers and songwriters in the country album category. When Lorenzini and Machin set out to create their country rock opera, they wanted to tell a complete story about the hard knocks of love and the lamented labor of loss. To be recognized as we have been so far thrills us indeed, and humbles us at the same time. We are grateful for the opportunities afforded us by the nomination, and will strive to provide more music worthy of this recognition.
Artistry Has Its Awards
Now in its 15th year, The Independent Music Awards actively support artists and releases traditionally ignored by mainstream outlets. Produced by Music Resource Group, publisher of Musician's Atlas, the music industry's contact database, The IMAs leverage its unrivaled access to performance, promotion & distribution opportunities to place IMA artists in front of nearly 1 billion music fans around the world. 
Submissions to The 15th Independent Music Awards will be accepted beginning in Spring, 2015.  Details and eligibility for Album, Song, EP, Music Producer, Music Video and Design projects available at
www.TheIndependentMusicAwards.com
Spotlight on The Independent Artist
                                                                            Celebrating the democracy of creativity and meritocracy of talent, The Independent Music Awards honor exceptional independent artists traditionally ignored by mainstream media and big box retailers.
For the past 14 years, artists and labels from around the world have found new fans and prominence through The IMAs. Produced by Music Resource Group, publisher of the popular industry networking database The Musician's AtlasOnline, The IMAs uses its unrivaled access to performance, promotion & distribution opportunities to connect Winners and Nominees to new audiences and revenue opportunities.
Winners of The 14th IMAs will receive active promotions, distribution and performance opportunities that will place them in front of nearly 1 billion music fans. Artists, managers and labels credit The IMAs with increasing recognition among music fans and industry gatekeepers.
The Jackstones
are Andy Machin, Rick Lorenzini, George Nelms, and Bjorn DeBoer. The band has been performing throughout Southern California since 2007.
Learn more about
The Jackstones
and the nominated album "
What Brings You Here
" at
www.thejackstones.com
  4025 Camino Del Rio S., San Diego CA 92108 – Tel 619-997-6944 Fax 619-563-4644. Email:
info@thejackstones.com
                                                                 ### 
01/2015
The Jackstones, "She Dyed It Red": Now in their tenth year. the boomer-era dads making up this country-rock quartet seem to be having boozy fun as they spin the tale of a once put-upon lady friend gone supersexy MILF, thanks to her new look and an old dress that, dyed red, "seems a little higher, fits a little tighter, but she wears it with no regret.""
"She Dyed it Red" is a twangy rock tune about a local woman who dumps her groom-to-be at the altar and then initiates a personal awakening by dying her wedding gown red. The Jackstones trick you into swallowing this completely illogical premise by delivering a smooth, proper performance, and then they seal the deal by getting Roger Hedgecock to make a cameo in their music video. Rock on, old dudes. www.thejackstones.com